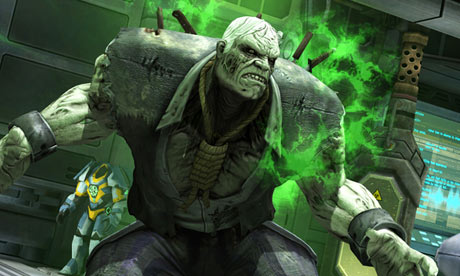 Developer NetherRealm Studios attempts to update the typical fighting game formula, abandoning the
Superheroes slog it out in Injustice: Gods Among Us.
Finally a game to answer the most primal question, beloved of comic book fans everywhere – who would win in a fight between Batman and Superman? Or the Flash? Or Wonder Woman? Or any of a 24-strong roster of DC's superheroes and villains, in fact. While the answer is down to your own preferences and skills at fighting
games
,
Injustice
is laudable for giving players a wealth of tools with which to entertain themsleves while answering this compelling conundrum.
traditional three-round approach in favour of non-stop battles seeing you smack opponents around interactive environments from across the DC Universe. Mid-fight wagers, betting a power-up gauge to regain health, also shift the tide of battle nicely, while solid multiplayer and a wealth of unlockable fan-pleasing material round out an excellent package.