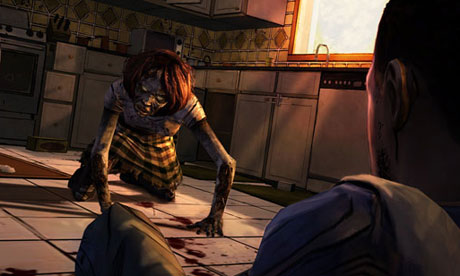 Robert Kirkman's
The Walking Dead
has been a slow-burn success story. From cult comic book to popular TV series, it was only a matter of time before the
games
industry came calling. Thankfully, Kirkman chose to spare the world another generic zombie shooter, instead teaming up with adventure studio
Telltale Games
to deliver an emotional and story-focused version of his apocalyptic tale of survival.
The first chapter of this downloadable game introduces escaped convict Lee Everett. While it's unclear if he actually committed the murder he's accused of, between avoiding the flesh-eating undead and protecting Clementine, a young girl he meets early on, there are more important concerns.
Play harks back to classic point-and-click games, though you can actively explore locations. Occasional hidden-object puzzles test your wits, but the real challenge is a moral one. Choices have real weight to them, with life-or-death consequences. The people you meet, including some important figures from the series, how you treat them and who survives will affect how the story plays out in future chapters, which will be released later this year.
Writer
Sean Vanaman
perfectly captures the bleakness of the original
Walking Dead
(comic book readers will grin at coy nods to Kirkman's other printed work), while the visuals are a brilliant reflection of co-creator
Charlie Adlard
's art. Tense, gripping and wonderfully entertaining, this is unmissable for fans and newcomers alike